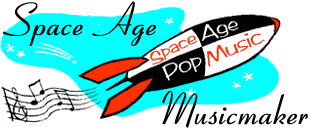 Ted Heath
---
Born 30 March 1900, London, England
Died 18 November 1969, Virginia Water, Surrey, England
---
Forty years before the Beatles led the British Invasion of the American musical scene, there was a similar American musical invasion of the U.K.: jazz. Sidney Bechet, one of the earliest and most enduring jazz expatriates, toured England in the mid-1920s, sparking a rush of interest in early jazz. And playing alongside Bechet was one of the most enthusiastic converts, Ted Heath.
Heath caught the jazz bug and kept it for the rest of his life. He spent the late twenties and most of the thirties playing with most of the biggest British big bands: Jack Hylton, Ambrose (for nearly ten years), and Geraldo. Inspired by Glenn Miller's big band sound, Heath formed his own group in 1944, and it became the dominant swing group in the U.K. until his death (and beyond).
Heath attracted many of the best performers and arrangers. Johnny Dankworth, trumpeter Kenny Baker, Stanley Black, Ronnie Scott (who went on to own the most famous jazz club in London), and Jack Parnell were among Heath's featured players. And his roster of arrangers is even more impressive: Dankworth, Johnny Keating, George Shearing (his rare ventures into arranging were for Heath), Tadd Dameron, Robert Farnon, and Roland Shaw.
Heath was successful enough, both commercially and critically, to be invited to tour the U.S. and play Carnegie Hall in 1953. Heath had a steady series of mid-chart hits throughout the fifties, with such tunes as "Dragnet," "Swinging Shepherd Blues," "Skin Deep," and "Sucu Sucu." One of the first acts to record for London's Phase Four stereo showcase series, Heath had the label's biggest hit in 1962 with Big Band Percussion.
Heath suffered from a heart conditions in the late 1960s and retired from performing. Trombonist Don Lusher took over the lead of the band, though, and it continued to record and perform for over 20 years, finally retiring with a gala concert at London's Royal Festival Hall in December 2000. (Lusher turned around and then formed his own band, which he continues to lead today.)
You can find out more about Ted Heath and Don Lusher at The Don Lusher Website. Coincidentally, another Heath alumnus, trumpeter Tony Fisher, recently revived Bert Kaempfert's music with a 21st century reincarnation of The Bert Kaempfert Orchestra.
---
Recordings
The Big Band Dixie Sound, Decca LK 4328
All Time Top Twelve, London PS 117
Swing Session, London LL 138
Swings in High Stereo, London LL 150
At the London Paladium, London LL 802
Ted Heath's 100th London Palladium Concert, London LL 1000
At the London Paladium, Vol. 4, London LL1379
Gershwin for Moderns, London LL 1217
First American Tour, London LL 1564
At Carnegie Hall, London LL 1566
Things to Come, London LL 3047
Shall We Dance, London LL 3062
Pop Hits from the Classics, London 3124
Big Band Spirituals, London LL 3325
Hits I Missed, London PS 116 (stereo)
Big Band Percussion, London Phase 4 SP 44002
Big Band Bash, London Phase 4 SP 44017
Satin, Strings, and Bouncing Brass, London Phase 4 SP 44023
Big Band Spirituals, London Phase 4 SP 44036
Heath vs. Ros, London Phase 4 SP 44038
The New Palladium Performances London Phase 4 SP 44046
The Sound of Music, London Phase 4 SP 44063
Chartbusters, London Phase 4 SP 44074
Pow!, London Phase 4 SP 44079
Heath vs. Ros, Round 2, London Phase 4 SP 44089
Swing Is King, London Phase 4 SP 44104
Swing Is King Vol. 2, London Phase 4 SP 44113
The Big Ones, London Phase 4 SP 44140
Those Were the Days, London Phase 4 SP 44164
Big Band Themes Remembers, London Phase 4 SP 44178
A Salute to Glenn Miller, London Phase 4 SP 44186
The Ted Heath Band Salutes Tommy Dorsey, London Phase 4 SP 44208
Coast to Coast, London Phase 4 SP 44284
The World of Big Band Blues, London SPA 137
Smooth 'n Swinging, Decca TAB 33
At the BBC, BBC Records HRC-1060
Ted Heath's Fats Waller Album, Jasmine JASM 2007
The Big Band Sound of Ted Heath, Intersound ISST 131
---
Search for Records and CDs
New CDs
Used Records and CDs

<! -- here GEMM code starts>

Search GEMM for old recordings by Ted Heath.
---
S p a c e A g e P o p M u s i c
Home · Listener's Guide · The Songs · Who's Who · Liner Notes · Selected Tracks · What's New · Search
© spaceagepop 2015. All rights reserved.