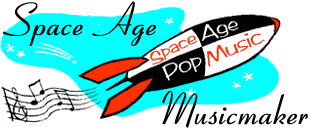 Johnny Gregory
---
Born 12 October 1924, London, England
---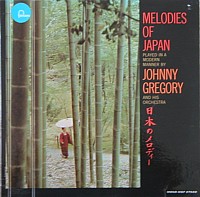 Something of a musical chameleon, Johnny Gregory was one of England's most versatile arrangers and conductors of the space age pop era. At various times in various settings, he recorded as Johnny Gregory, Nino Ricci, Chaquito, and the Cascading Strings, and with each identity he took on a whole new musical style.
Gregory got an early start at the feet of his father, Frank Gregori, who led a dance band at a popular Quaglino's, a popular Italian restaurant in London in the 1930s and 1940s. Beginning in the late 1940s, he began working on his own, both as an arranger and as a performer, and eventually became something of a house arranger for Philips UK. He wrote numerous arrangements for vocalists, and, over the next twenty years, accompanied singers ranging from Matt Munro and Anthony Newley to Connie Francis, Cleo Laine, and Nana Mouskouri.
When 101 Strings, the Living Strings, and other easy listening string groups became commercial successes, Philips turned to Gregory, who learned the violin as his first instrument, for help. Gregory's "Cascading Strings" gave their U.S. counterparts a run for the money on the U.K. market, and outsold them by a wide margin in several lucrative international markets such as Japan. He later reprised his talent for strings with the popular (in the U.K., at least) Moods Orchestral series.
Not long after that, Philips transformed Gregory into "Chaquito," a wild and crazy Latin bandleader. The Chaquito albums are very good, in fact, much better than most non-Latino Lation albums.
In between all this, Gregory also recorded under his own name, usually showing off the full gamut of his talents. On Melodies of Japan, for example, he adapted Japanese folk melodies to styles ranging from lush strings to rocking bass-guitar-driven pop to moody cool lounge ala Martin Denny or Arthur Lyman.
From 1974 to 1991, he worked as a guest conductor with the BBC Radio Orchestra. He also scored several movies, including Serena (1962), Impact (1963), The Sicilians (1964), The Night Caller from Outer Space (also known as The Blood Beast from Outer Space) (1965), an early Bruno Bozzetto animated feature, The SuperVips (Italian title Vip, mi frattelo superuomo) (1968), and Don't Drink the Water (1974).
---
Recordings
Hold Me, MGM E 3479
T. V. Thriller Themes, Philips PHS-600-027
Cascading Strings, Philips 6308 016
Amazing Grace, Philips 6308 082
Contrast--The New Cascading Strings, Philips 6308 107
Gregory Conducts the Sounds of Today, Philips 6308 142
Cascading Strings Play, Philips 6382 035
Golden Memories, Philips 846052
Gregory Conducts, Philips 6499 308
Sables and Sepia, Fontana TFL 5009
Melodies of Japan, Fontana TL 5205
As Chaquito
Chaquito Magic, Philips 6308 050
T.V. Thrillers, Philips 6308 087
Spies and Dolls, Philips 6308 111
Great Chaquito Revolution, Philips 6309 013
Chaquito Story, Phillips 6641 015
---
Search for Records and CDs
New CDs
---
S p a c e A g e P o p M u s i c
Home · Listener's Guide · The Songs · Who's Who · Liner Notes · Selected Tracks · What's New · Search
© spaceagepop 2017. All rights reserved.