Born 20 May 1932, Los Angeles, California
Died 15 May 2008, Los Angeles, California
---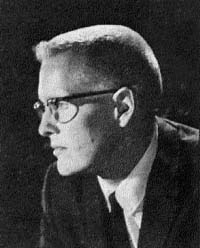 Bob Florence has written some of the most beautiful big band arrangements since Duke Ellington's, but many of them have gone unheard or unrecognized because of an unfortunate matter of bad timing. At a time when the market for big bands dried up, Florence discovered a passion for composing and arranging for large jazz ensembles. So instead of getting the exposure of road shows, radio spots, and coverage on the Hit Parade, Florence had to resort to working with session musicians on their days off, for little or no money, or to applying his talent to more commercial material. Nevertheless, though Florence's work is scattered across hundreds of albums by dozens of artists, it remains some of the most beautiful and delicate music in the entire Space Age Pop library.
Something of a musical prodigy, Florence took his first piano lesson before the age of four and was performing at recitals at seven. Throughout his early years, he studied with the expectation of becoming a classical musician. A need to earn some independent study credits while attending Los Angeles City College, however, started him down the jazz/pop path he's been on ever since. He arranged to study orchestration and arrangement with Bob McDonald, a college faculty member who'd written from Charlie Barnet and others years before. Florence was immediately attracted to working with a jazz-oriented group, and it led him to set up an informal band at college that met and performed his works. At the time, L.A. City College's study body included men who would go on to become some of the most respected studio session musicians: Dennis Budimir, Herb Geller, Tommy Tedesco, and John ("Star Wars") Williams. Someone suggested Florence shift his band to the Hollywood Musician's Union local rehearsal hall, and he started a weekly session that quickly proved a great word-of-mouth success. Session players were looking for an outlet for their more creative side, and Florence soon had ace musicians vying for spots in his group. One of the early members of this "kicks" band, baritone sax player John Lowe, still plays with Florence today.
After graduating from college, Florence was able to support himself with free-lance arranging work. He briefly toured with Alvino Rey, then wrote for Harry James, Les Brown, and others. He recorded a couple of albums for various labels, but in 1960, Si Zentner contacted Florence around writing for a new band he was forming. Florence went on to work with Zentner on 11 albums on Liberty and RCA. He helped Zentner score perhaps the last big band hit with a rockin' version of the Hoagy Carmichael tune, "Up a Lazy River," in 1961, and a year later, participated in a classic Space Age Pop recording, a selection of Les Baxter tunes played by Zenter's band and Martin Denny on piano: Exotica Suite.
From his work with Zentner, Florence became known by Dave Pell and others in Liberty's A&R shop, and through the mid-1960s, handled arrangements for scores of Liberty albums. He did several vocal group albums, including Great Band, Great Voices with Zentner and the Johnny Mann Singers, and Jazz Voices in Video with Dave Pell. He often worked with Liberty's leading pop vocalist, Vicki Carr, and he arranged a long and highly successful series of instrumental albums with saxophonist Bud Shank.
His association with Liberty allowed him on a few occasions to write for his own purposes as well. He funded a 1964 band album under his own name, Here and Now, that earned rare and genuine praise from one of the toughest critics in jazz, Thelonious Monk. In a "Blindfold Test" for downbeat magazine in 1965, Monk offered the following comments upon hearing Florence's arrangement of "Straight No Chaser" on Here and Now:
It sounded so good, it made me like the song better! Solos ... the trombone player [Herbie Harper] sounded good ... that was a good lead trumpet player [Johnny Audino] too ... I've never heard that before. I don't know how to rate it, but I'd say it was top-notch.
Several years later, he released Pet Project, a collection of tunes associated with singer Petula Clark.

Florence took other jobs while working with Liberty. He wrote for a number of television shows, including "The Red Skelton Show" and "The Dean Martin Show." He reunited with Les Brown on an album for Decca, arranged a fine bossa nova album with Sergio Mendes (sans Brasil '66) on Atlantic, and worked with one of his idols, Count Basie, on an album of Beatles hits.

By the early 1970s, though, television and movies had become the focus of Florence's work, and very little of his work from this period can be found. Vicki Carr called him in 1973 to pinch-hit for her road band's conductor, and a one week engagement became a relationship that lasted nearly five years and took him throughout the U.S. and overseas.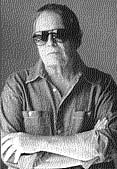 He returned to L.A. in the late 1970s and soon organized a band that met and performed at Pasquale's, a club in Malibu. Working again with off-duty session musicians, Florence developed a small but dedicated audience and was able to record several albums with the band for Pete Christleib's Trend label. In the late 1980s, he organized yet another group, Limited Edition, which he recorded on a label set up exclusively for his own works, funded through his non-profit MAMA Foundation. The band's name referred to the small and elite group of session musicians who could master just about any material with little or no fuss. The band's album, Serendipity 18, received the 2000 Grammy for Best Jazz Performance by a Large Ensemble.
"My career has not been entirely a jazz career," Florence observed a few years ago, "although this is the way most people think of me, particularly in the last few years. I'd hate to be thought of as a total jazz musician, just as I'd hate to be thought of as a total 'commercial' musician. My personal tastes are so wide-ranging that I like to do as much as I can in different ways."