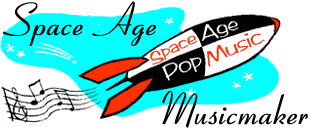 Dean Elliott
---
Primarily a studio composer and arranger, Elliott produced one well-regarded space age pop album that mixes sound effects and Raymond Scott-like music to create audio cartoons: Zounds! What Sounds?. Among his other credits are the scores for the animated film, The Phantom Tollbooth, and the 1960s TV version of Dr. Seuss' The Cat in the Hat. He also scored such memorable films as College Confidential and Sex Kittens Go to College. Elliott's music could be heard on television cartoons most Saturday mornings from the 1970s through the early 1990s, including:
Return to the Planet of the Apes

NBC, 1975-6

What's New, Mister Magoo?

CBS, 1977-9

Fangface

ABC, 1978-9

The Plasticman Comedy-Adventure Hour

ABC, 1980-1

Heathcliff and Dingbat

ABC, 1980-1

Goldie Gold and Action Jack

ABC, 1981-2

Mister T.

ABC, 1983-6

The Pac-Man/Rubik the Amazing Cube Hour

ABC, 1983-4

Saturday Supercade

CBS, 1983-5

The Chipmunks Go to the Movies

NBC, 1990-1
I pity the fool who don't own no Dean Elliott rekkids!
---
Recordings
The Hi-Fi Sound Of The Dean Elliot Dance Band, Kapp KL-1056
College Confidential (soundtrack), Chancellor S-6015
Zounds! What Sounds?, Capitol ST-1818
Heartstrings, Capitol ST-1864
---
Search for Records and CDs
New CDs
Used Records and CDs


Search GEMM for old recordings by Dean Elliott.
---
S p a c e A g e P o p M u s i c
Home · Listener's Guide · The Songs · Who's Who · Liner Notes · Selected Tracks · What's New · Search
© spaceagepop 2015. All rights reserved.