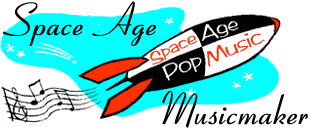 Ruth Welcome
---
Zither player. Featured on a number of Capitol LPs in the 1950s.
---
Recordings
Hi-Fi Zither, Capitol T 942
At a Sidewalk Cafe, Capitol T 1209
Zither Magic, Capitol T 1279
Zither in 3/4 Time, Capitol T 1318
Zither South of the Border, Capitol T 1397
Welcome to Zitherland, Capitol T 1471
Romantic Zither, Capitol T 1527
Music from "Carnival," Capitol T 1551
Zither Goes West, Capitol T 1672
Christmas in Zitherland, Capitol T 1782
Latin Zither, Capitol T 1863
Zither Goes Hollywood, Capitol T 1986
Concert Zither, Capitol SP8602
Cafe Continental, Cook 10326
---
Search for Records and CDs
New CDs
Used Records and CDs


Search GEMM for old recordings by Ruth Welcome.
---
S p a c e A g e P o p M u s i c
Home · Listener's Guide · The Songs · Who's Who · Liner Notes · Selected Tracks · What's New · Search
© spaceagepop 2015. All rights reserved.