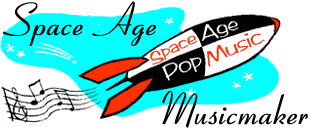 Billy Strange
---
Born 1930, Long Beach, California
---
Billy Strange adapted and restrained Vic Flick's famous "James Bond Theme" guitar bass line twang and applied it to numerous covers of current hits as well as occasional original tunes on a series of albums for Gene Norman's Crescendo label. His sound gradually drifted away from Hollywood and towards Nashville. Although technically proficient, Strange toned things down a bit too much and his albums sound rather sedate today.
---
Recordings
12 String Guitar, GNP Crescendo GNP 94
Mr. Guitar, GNP Crescendo GNP 97 (reissued on Sunset SUS 5209)
Goldfinger, GNP Crescendo GNPS2006
English Hits of '65, GNP Crescendo GNPS2009
Billy Strange Plays the Hits, GNP Crescendo GNPS2012
Folk Rock Hits, GNP Crescendo GNPS2016
Secret Agent File, GNP Crescendo GNP2019
In the Mexican Bag, GNP Crescendo GNPS2022
Billy Strange Plays Roger Miller Hits, GNP Crescendo GNPS2024
Billy Strange and the Challengers, GNP Crescendo GNPS2030
The Best of Billy Strange, GNP Crescendo GNPS2037
James Bond Double Feature, GNP Crescendo GNPS2039
Railroad Man, GNP Crescendo GNPS2041
Great Western Hits, GNP Crescendo GNPS2046
Dyn-O-Mite Guitar, GNP Crescendo GNPS2094
Folk Hits, GNP Crescendo
Strange Country, Tradition 2080
Billy Strange, Design DLP-622
---
Search for Records and CDs
New CDs
Used Records and CDs


Search GEMM for old recordings by Billy Strange.
---
S p a c e A g e P o p M u s i c
Home · Listener's Guide · The Songs · Who's Who · Liner Notes · Selected Tracks · What's New · Search
© spaceagepop 2015. All rights reserved.