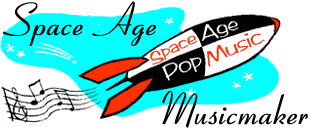 Doc Severinsen
---
Born Carl H. Severinsen 7 July 1927, Arlington, Oregon
---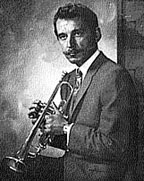 Doc Severinsen is best known as the bandleader and foil for Johnny Carson for over 25 years on the Tonight Show. Exotica fans know him, however, as a mainstay of numerous space-age pop recordings and one of the stars of Command Records. Severinsen began working in big bands in 1945, and stayed on the road with Charlie Barnet, Tommy Dorsey, Noro Morales, and others until 1952. He then joined the NBC television musical staff and soon was one of the members of Skitch Henderson's band on the original Steve Allen-hosted Tonight Show.
He took over the band in the late 1960s. On the show, his trademark was a series of the wildest outfits produced in the very wild heighdays of 70s polyester. He toured regularly even while on the show and continues to perform with community orchestras and jazz bands today. As a player, he is a master of the upper register, but usually displays a little more taste and less grandstanding than the other king of the high Cs, Maynard Ferguson.
His first Command albums were fairly tame big band stuff, but the "now sound" began insinuating itself into his music, and with the help of Dick Hyman's arrangements, his later Command albums are choice slices of pure 60s pop, coming in just behind Warren Kime's Brass Impact albums in my estimation.
---
Recordings
16 Great Performances, ABC 737
Tempestuous Trumpet, Command RS 819 SD
Big Band's Back in Town, Command RS 837 SD
Torch Songs for Trumpet, Command RS 859 SD
High, Wide, and Wonderful, Command RS 883 SD
Fever!, Command RS 893 SD
Live!, Command RS 901 SD
Command Performances, Command RS 904 SD
Swinging & Singing, Command RS 909 SD
The New Sound of Today's Big Band, Command RS 917 SD
The Great Arrival, Command RS 927 SD
Doc Severinsen & Strings, Command RS937 SD
Doc Severinsen's Closet, Command RS 950 SD
Doc, RCA Victor LSP-4669
with Henry Mancini, Brass, Ivory & Strings, RCA APL1-0098
Rhapsody for Now, RCA APL1-0273
London Sessions, Firstline Records FDLP 5001
---
Search for Records and CDs
New CDs
Used Records and CDs


Search GEMM for old recordings by Doc Severinsen.
---
S p a c e A g e P o p M u s i c
Home · Listener's Guide · The Songs · Who's Who · Liner Notes · Selected Tracks · What's New · Search
© spaceagepop 2015. All rights reserved.