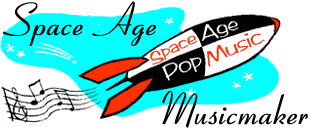 Lalo Schifrin
---
Born Boris Schifrin, 21 June 1932, Buenos Aires, Argentina
---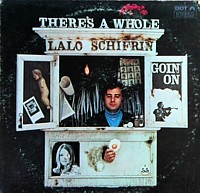 A prolific film composer, Schifrin was introduced to music by his father, a violinist with the Buenos Aires Philharmonic. He won a scholarship to study music in Paris, where he encountered jazz in the thriving American expatriate scene. Schifrin was soon performing as a jazz pianist himself and formed a combo that competed at the 1955 International Jazz Festival. He met bebop pioneer trumpeter Dizzy Gillespie at this time, and Gillespie became a key supporter and collaborator.
Schifrin moved to the United States in 1958 and began working in jazz, composing and arranging for Gillespie and others. Quincy Jones gave him an entree into the studio system in Los Angeles, and Schifrin quickly became one of the most popular and successful film and television composers of the 1960s, writing such hits as the theme for Mission: Impossible.
Schifrin's talents range far beyond soundtrack work--as suggested by the title of one of his 60s albums, "There's a Whole Lalo Schifrin Going On." He has recorded intermittently as a jazz pianist since the early 1960s, and he has written a number of "serious" jazz compositions such as "Dialogues for Jazz Quintet and Orchestra" (for Cannonball Adderley) and "Jazz Suite on the Mass Text" (for Paul Horn).
His 1974 album, "Black Widow," may mark the end of the original exotica era (or the start of its revival), with its covers of such exotica standards as "Quiet Village" and "Moonglow/Theme from 'Picnic.'"
---
Recordings
Piano Espanol, Tico LP-1070
Gone With The Wave: Modern Sounds Go Surfin', Colpix SCP492
Bossa Nova, Audio Fidelity AFSD 5981
Eso Es Latin Jazz...Man! (arranger), Audio Fidelity AFSD 6117
Piano...Strings...And Bossa Nova, MGM SE-4110
Hollywood ... Broadway, MGM SE-4156
Lalo Brilliance, Roulette SR-52088
Explorations, Roulette SR-52120
Uhuru Africa!, Roulette SR-65001
There's a Whole Lalo Schifrin Goiną On, Dot DLP 25852
Samba Para Dos, Verve V6-8543
New Fantasy, Verve V6-8601
Marquis de Sade, Verve V6-8654
Insensatez, Verve V6-8785
Rock Requiem, Verve V6-8801
Black Widow, CTI Records CTI7-5000
Towering Toccata, CTI 7-5003
Soundtrack albums

Murderer's Row, Colgems COSO-5003
Mission: Impossible, Dot DLP 25831
More Mission: Impossible, Paramount PAS 5002
Mannix, Paramount PAS5004
Way ... Way Out, Fox S3192
Che!, Mercury SR-61279
Once a Thief, Verve V6-8624
Bullitt, Warner Brothers WBS-1777
The Cincinnati Kid, MGM SE4318
Kelly's Heroes, MGM SE4323
The Liquidator, MGM SE4413
Medical Center, MGM SE4742
Rollercoaster, MCA 2284
Nunzio, MCA MCA-2374
The Sting II, MCA MCA-6116
The Fourth Protocol, DRG 25911
---
Search for Records and CDs
New CDs
Used Records and CDs


Search GEMM for old recordings by Lalo Schifrin.
---
S p a c e A g e P o p M u s i c
Home · Listener's Guide · The Songs · Who's Who · Liner Notes · Selected Tracks · What's New · Search
© spaceagepop 2015. All rights reserved.