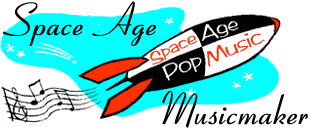 Howard Roberts
---
Born Howard Mancel Roberts, 2 October 1929, Phoenix, Arizona
Died 29 June 1992, Seattle, Washingotn
---
Howard Roberts is a lesser known but highly influential guitar players. His career focused on studio work in Hollywood, but he recorded a number of albums under his own name for Verve, Capitol, and Concord. His guitar work was prominent on the soundtrack to the Henry Fonda western, "The Deputy," and he played the dee-doo, dee-doo signature motif from the theme for "The Twilight Zone." Roberts estimated that he played on over 2000 albums during his years with the studios, less than 2 percent of them related to jazz. He cofounded the Guitar Institute of Technology (now the Musician's Institute) and wrote a monthly column for Guitar Player magazine for many years. With Wes Montgomery, he was responsible for introducing funk into jazz guitar playing, influencing younger players such as Grant Green and George Benson. Many of Roberts' early Capitol albums feature Paul Bryant, one of the very best Hammond B3 funk organists, and all his Capitol albums are worth seeking out.
Check out Professor Michael Evan's terrific page loaded with information on Howard Roberts: http://www.utstat.utoronto.ca/mikevans/hroberts.html.
---
Recordings
The Movin' Man, Verve
Color Him Funky, Capitol ST 1887
Howard Roberts is a Dirty Guitar Player, Capitol ST 1961
Something's Cookin', Capitol ST 1887
"Goodies," Capitol ST 2400
Whatever's Fair, Capitol ST 2478
All-Time Great Instrumental Hits, Capitol ST 2609
Jaunty-Jolly, Capitol ST 2716
Guilty!, Capitol ST 2824
Out Of Sight, Capitol ST 2901
Spinning Wheel, Capitol ST 3338
The Real Howard Roberts, Concord Jazz CJ53
---
Search for Records and CDs
New CDs
Used Records and CDs


Search GEMM for old recordings by Howard Roberts.
---
S p a c e A g e P o p M u s i c
Home · Listener's Guide · The Songs · Who's Who · Liner Notes · Selected Tracks · What's New · Search
© spaceagepop 2015. All rights reserved.