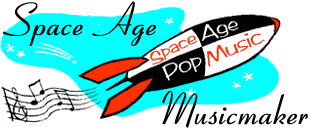 Peter Nero
---
Born Bernard Nierow, 22 May 1934, Brooklyn, New York
---
Nero was a child prodigy and trained as a classical pianist, but began working as a club pianist by the age of 18. He kicked around Manhattan and Las Vegas for a few years without much success until Roger Williams' manager heard him and decided to give him a try as a jazzier counterpart to Williams. His first RCA LP, "Piano Forte," was an immediate success and Nero began touring as a solo artist.
Over the next 10 years, he recorded over 20 albums for RCA, with "Hail the Conquering Nero" topping out at #5 on the Billboard LP chart. He won Grammy awards in 1961 and 1962 as Best New Artist and for Best Instrumental Performance, respectively. He also served as musical director of the Philadelphia Pops Orchestra, but was uncomfortable being typecast as a pop pianist. Despite his Top 40 version of "The Theme from "The Summer of '42" in 1971, he gave up pop recording and performs now as a jazz or a classical pianist, but not both simultaneously, as before.
For more information about Peter Nero, check out his website at www.peternero.com.
---
Recordings
Piano Forte, RCA Victor LSP-2334
New Piano In Town, RCA Victor LSP-2383
Young & Warm & Wonderful, RCA Victor LSP-2484
For The Nero Minded, RCA Victor LSP-2536
The Colorful Peter Nero, RCA Victor LSP-2618
Hail the Conquering Nero, RCA Victor LSP-2638
Peter Nero In Person, RCA Victor LSP-2710
Sunday In New York, RCA Victor LSP-2827
If Ever I Would Leave You, RCA Camden CAS-2228
Nero Goes "Pops," RCA Victor Classical LSC-2821
Reflections, RCA Victor LSP-2853
Songs You Won't Forget, RCA Victor LSP-2935
The Best of Peter Nero, RCA Victor LSP-2978
Career Girls, RCA Victor LSP-3313
The Screen Scene, RCA Victor LSP-3496
Up Close, RCA Victor LSP-3550
On Tour, RCA Victor LSP-3610
Plays a Salute to Herb Alpert & the Tijuana Brass, RCA Victor LSP-3720
Xochimilco, RCA Victor LSP-3814
Nero-ing in on the Hits, RCA Victor LSP-3871
Impressions: The Great Songs of Bacharach and David, RCA Victor LSP-4072
Love Trip, RCA Victor LSP-4205
Tender is the Night, RCA Victor PRM-241(1967 promo for Abbott Laboratories' new product: Placidyl)
I'll Never Fall in Love Again, Columbia CL 1009
I've Gotta Be Me, Columbia CS 9800
From "Hair" to Hollywood, Columbia CS 9907
Summer of '42, Columbia C-31105
The World of Peter Nero, Columiba C-31982
Say, Has Anybody Seen My Sweet Gypsy Rose?, Columbia C-32689
Disco Dances and Love Themes of the 70s, Arista AL 4034
---
Search for Records and CDs
New CDs
Used Records and CDs


Search GEMM for old recordings by Peter Nero.
---
S p a c e A g e P o p M u s i c
Home · Listener's Guide · The Songs · Who's Who · Liner Notes · Selected Tracks · What's New · Search
© spaceagepop 2015. All rights reserved.