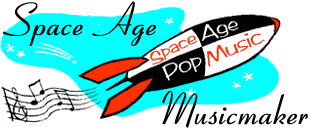 John Gart
---
Born 23 April 1893
Died 1990, Flushing, New York
---
Born in France, he was a child prodigy as a pianist, and began working professionally as an accompanist in his teens. He moved to the U.S. in the 1930s and moved from working as an organist in a movie theater to conducting a full theatre orchestra at Loew's in New York. He ran his own dance band briefly, playing in hotels in New York and London, but folded it to move into work in radio. He served as musical director, arranger, and conductor for a variety of CBS radio shows, then switch to television in the late 1940s, working on game and variety shows (remember variety shows?). He was among the early artists signed to Kapp and became their house organist, competing with the others on this list. He also toured as a demonstrator for Conn electronic organs, which he played exclusively on his albums.
---
Recordings
Harbor Lights, Kapp KL-1038
Songs of the Golden West, Kapp KL-1039
Parade of Hits, Kapp KL-1073
The Songs of South of the Border, Kapp KL-1074
The Songs of Rodgers & Hammerstein, Kapp KL-1075
---
Search for Records and CDs
New CDs
Used Records and CDs


Search GEMM for old recordings by John Gart.
---
S p a c e A g e P o p M u s i c
Home · Listener's Guide · The Songs · Who's Who · Liner Notes · Selected Tracks · What's New · Search
© spaceagepop 2015. All rights reserved.