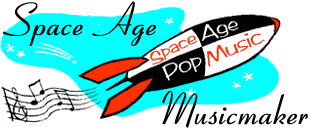 Ralph Font
---
Born Rafael Font, 15 December 1913, New York City, New York
Died 20 August 2005, Palm Beach, Florida
---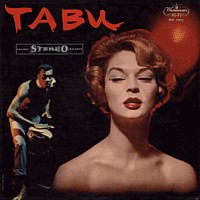 Ralph Font's record covers will probably be remembered for longer than his music. A lifelong resident of the Big Apple, Font took advantage of the cha-cha dance craze to slide over from Latin audiences to society gigs. In the early 1950s, Font's band, which included trumpeter Joe Cain and drummer Steve Berrios and featured singer John Font (no relation) on vocals, held down a long-running gig at the Raleigh Hotel. His repertoire was a mix of standards and Latin numbers, particularly standards played to Latin rhythms. He kept a lid on his players, however, so don't expect his albums to make any ripples in your martinis.
By the early 1960s, though, New York's high society had tired of cha-chas, mambos, merengues, pachangas, and other Latin dances, and Font moved to Puerto Rico, where he continued to lead a band for a number of years.
---
Recordings
as Ralph Font and the Latin Royale Orchestra, Mambo, Royale 1884 (10" LP)
as Rafael Font and his Orchestra, Tops in Pops: Designed for Dancing, Lion E70002
Longhair Goes Cha-Cha, Westminster LP
Tabu, Westminster WST 15012
Piano Merengue, Mercury SWB 7060 (reel-to-reel tape)
with the Bill Diablo Sextet, Best and Most Popular Cha Cha Chas of the Fabulous Fifties, Kapp KL1060
---
Search for Records and CDs
New CDs
Used Records and CDs


Search GEMM for old recordings by Ralph Font.
---
S p a c e A g e P o p M u s i c
Home · Listener's Guide · The Songs · Who's Who · Liner Notes · Selected Tracks · What's New · Search
© spaceagepop 2015. All rights reserved.