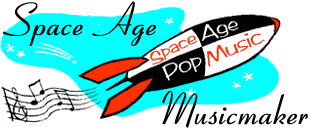 Buddy Cole
---
Born Edwin LeMar Cole 15 Dec 1916, Irving, Illinois
Died 5 November 1964, Hollywood, California
---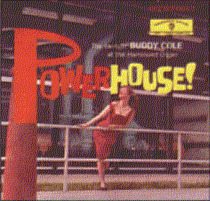 Buddy Cole started as a theater organist in 1934, then worked with a number of big bands, including Frankie Trumbauer's and Alvino Rey's. After that, he returned to Hollywood and worked primarily as a studio musician throughout the 1940s and 1950s, backing Tony Martin, Bing Crosby, Phil Harris, and others on recordings, radio, and TV. Ralph Edwards asked him to provide the music for the radio--and later, TV--game show, "Truth or Consequences," and Cole stayed with the show for 11 years.
He played piano on a number of Nat King Cole's early vocal hits, including "Nature Boy," and toured occasionally with him as an accompanist between 1948 and 1952. He also led a small combo that backed Bing Crosby on two of his best Decca singles, "In a Little Spanish Town" and "Old Man River," and worked with Crosby on television and in films as well. He can be seen playing piano in a brief scene in Judy Garland's version of "A Star is Born." Cole married Yvonne King, one of the four members of the King Sisters, a pop vocal group (the guitarist Alvino Rey married another King sister, Louise).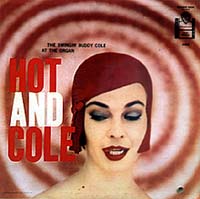 In the 1950s and early 1960s, he recorded a series of LPs for Columbia and Warner Brothers as an organist, but he was also in steady demand as a session man in the studios. Henry Mancini featured Cole's deep but sophisticated organ stylings in his theme for the television show, Mr. Lucky, and throughout the first album of tunes from the show. Cole refused to play on the album Mr. Lucky Goes Latin because, according to Mancini's autobiography, he felt Mancini had ripped off his organ sound without using him on other recordings.
Buddy's last recordings were released as part of Alshire's "Pipe Organ Plus" series. Originally brought in to play the piano part, his fascination with pipe organs led him to suggest a more prominent role, and he ended up recording these parts on the pipe organ he had built for himself in his own home.
---
Recordings
Organ Moods in Hi-Fi, Columbia CL 874
Pipes & Chimes of Christmas, Columbia CS 8032
Pipes And Chimes For Christmas, Harmony-Columbia HS 11198
Christmas Organ And Chimes, Pickwick 33 Records SPCX-1001
Pipes, Pedals and Fidelity, Columbia CS 8065
Have Organ, Will Swing, Warner Brothers WB1211
Buddy Cole Plays Cole Porter, Warner Bros WB1226
Hot and Cole, Warner Brothers WB1252
Sleepy Time Gal, Warner Brothers WB1265
Powerhouse!, Warner Brothers WB1310
Most Recorded Songs of All Time, Warner Brothers WB1357
Swing Fever, Warner Brothers WS1373
Backgrounds to Love, Warner Brothers WB1384
Love Between Goodbyes, Warner Brothers WS1397
Ingenuity In Sound, Warner Brothers WBS1442
Modern Pipe Organ, Warner Brothers WBS1533
Autumn Nocturne, Warner Brothers WB1557
Pipe Organ Plus: Pops Concert Extravaganza, Alshire LP
Pipe Organ Plus: Golden Age of the Dance Bands, Alshire S-5289
Remembered, Doric DO1421
---
Search for Records and CDs
New CDs
Used Records and CDs


Search GEMM for old recordings by Buddy Cole.
---
S p a c e A g e P o p M u s i c
Home · Listener's Guide · The Songs · Who's Who · Liner Notes · Selected Tracks · What's New · Search
© spaceagepop 2015. All rights reserved.